ROCK"n"ROLL THUNDER 2004...
THIS YEARS SHOW IS THE BEST YET..
WE HAVE A FANTASTIC NEW LINE UP THIS YEAR
TOMMY BRUCE
JET HARRIS
MISS BILLIE DAVIS
WEE WILLIE HARRIS
TONY HARTE
CLEM CATINI'S TORNADO'S
COMPARE DAVE LODGE...
THIS SHOW WILL BLOW YOU AWAY..
SO MANY BIG NAMES
PACKED INTO ONE FANTASTIC SHOW..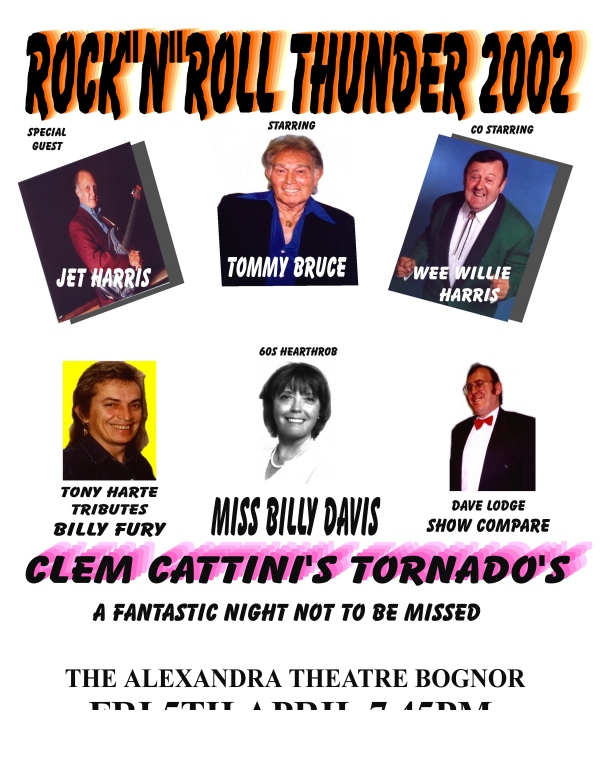 FRI 5TH APRIL 2002
THE ALEXANDRA THEATRE
BELMONT ST BOGNOR REGIS
BOX OFFICE..01243-862020